Live Love at MOCA Shanghai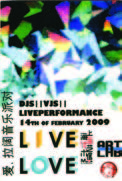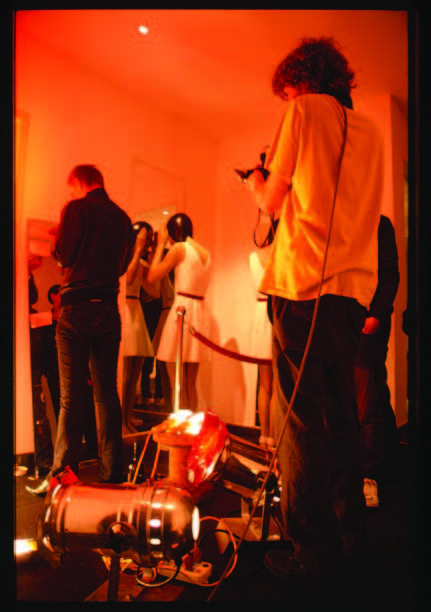 "Live Love"
A performance at the museum for contemporary art in Shanghai. Alejandra Pingera, Lucy Brigton, Caucasso Lee Jun, Will Crook, Thomas Arthur Prile and Konstantin Bayer performing at MOCA Shanghai. Bayer reflecting about this at his book "Shanghai Review-2009" with these words: The last days of the year were intensive and strangely reflective, almost like the first. The events and the attitude to life united to a harmoniously pulsating construct. Private visits with artists, like Xiao Hui Wang, the participation at a gallery owner's trunk table, the last days of Island 6 Shack, the oversea box with all pieces of art, many friends to be dismissed and the beauty of this town. Nevertheless, I would like to emphasise two events separately. An event and performance in the "Museum of Contempoary Art of Shanghai" to the Saint Valentin´s Day organized by Alejandra Pinggera was an annual climax. In a small team we compiled a concept for the incredibly impressive place of the Art Lab in the Moca Shanghai. Three distributed performance areas, three live cameras, three Vj's, three videoprojectors, a Performerin and a 12 times 3-metre-projection canvas. A costly mixture of live and videoperformance was realised together with engineers of the Moca. The performerin Lucy Brydon playfully realized a change of woman to man which we filmed and reworked with videomixer and Vj software and projection. Thus everybody was able, the people on the dance floor as well as the spectators of the
performance, to realize and follow the happening. At this time I developed my quite own Vj approach. Exclusively with different live cameras I filmed magazines and actual newspapers, the event and space and commented by hand writing the incidents. Further I showed in the first hour water which I brought to cook on the table I worked: "With water nothing happens till it starts to cook". A beginning how to understand oneself and the world around.