Konstantin Bayer
WORKING ON MONUMENT - Konstantin Bayer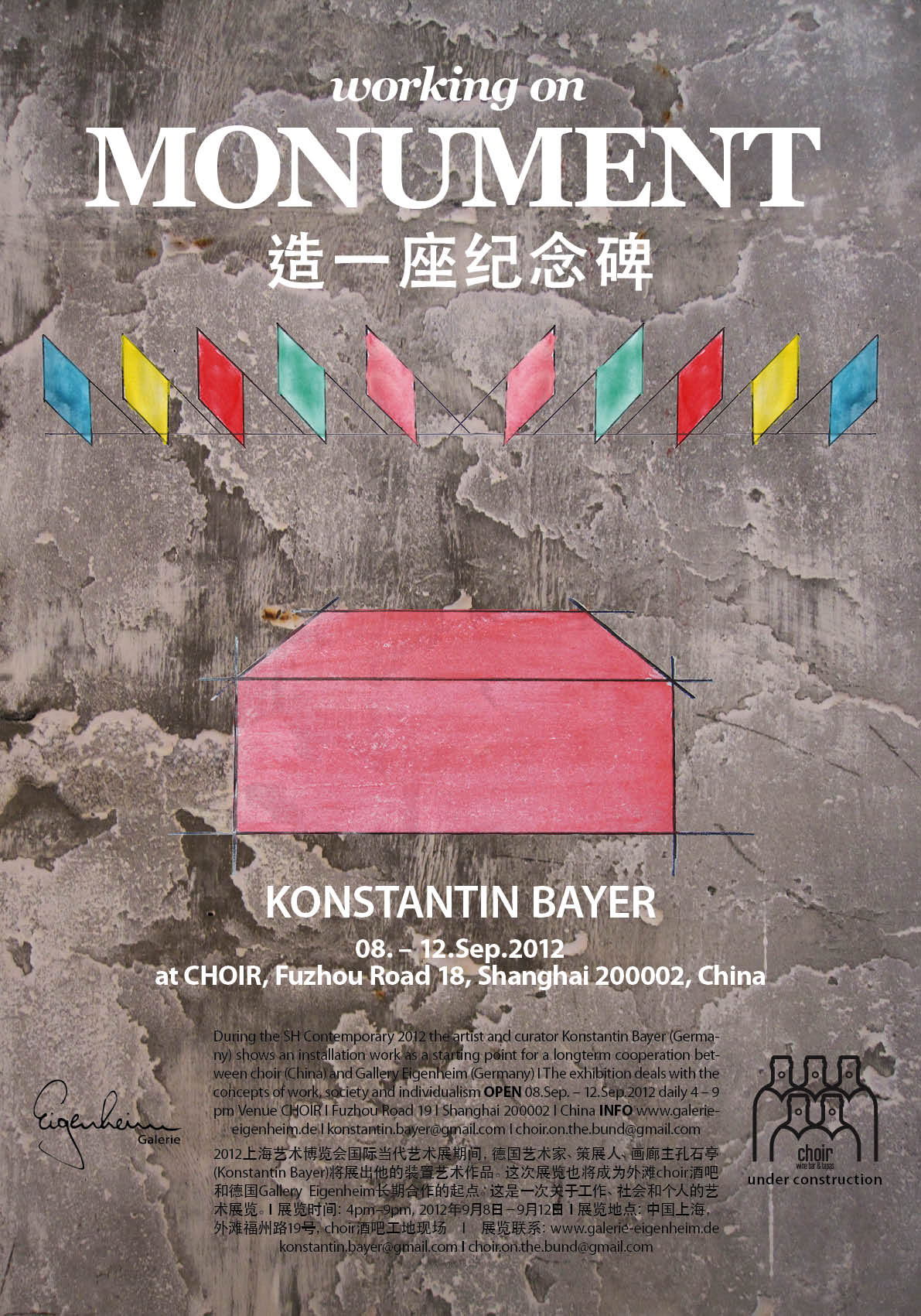 Working on Monument - Konstantin Bayer in Solo at Shanghai I 08.Sep. - 12.Sep. 2012 I Opening 08.Sep. 2012 at 6pm | During the SH Contemporary 2012 the artist and curator Konstantin Bayer (Germany) shows an installation work as a starting point for a longterm cooperation between choir (China) and Gallery Eigenheim (Germany)

An installation which deals with the concepts of work, society and individualism. The central component is a pink concrete block with the approximately size of 120cm x 120cm x 80 cm. During the transformation of this object this block represents in an abstract way what is man made in general as well as everything which is in progress.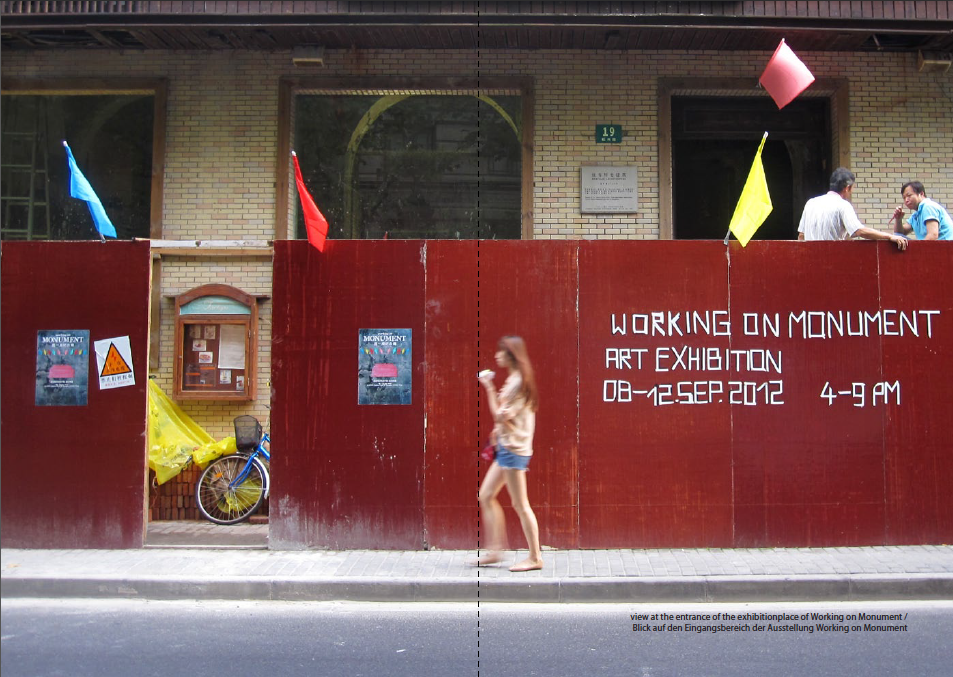 The responsibility of everybody to company on the every time chancing monument society will be illustrated during the exhibition time in the way that every visitor is requested to take a Jackhammer to independently work out a piece of the concrete block. The society for itself is here understand as a monument. The quarried out piece is elevated to be a work of art, the artist himself is signing, numbering and packaging every of the objects which will be taken home by the visitors. On two levels, this creates a social sculpture: on one hand, the remaining and transforming object (parent object) in the gallery, on the other hand that object which each guest takes home. The colour pink has this meaning also in two ways. First, it makes the object, whether the fragment or the parent object distinctive, artificial and fake, on the other hand it is a symbol for the use of fads, the coming and going, worth build and value loss, the quick successive sequence of destruction and new development in favour of the marked on cost of consistency, resource wastage, tradition and history. Another component of the installation are different neon coloured flags with the origin of shanghais construction sides. These flags are lettered with governmental slogans, like, "help us to make a civilised constructionside, to contribute a better environmental health) and are characterized by their mass-like occurrence in public. In this way they are part of society and values. The spells are characterized by a dualistic structure. (If this… then that - if that then this). The artist produces flags with a similar appearance which support and underline the fundamental outcome of the installation (It's up to everybody - You make the difference.) but does not squeeze into the foreground. Without being explicitly political the artist refers to a individual and liberal society in which everyone can afford its contribution. In this way the artist is carving out dreams and desires. This is in turn a local reference to the future site of the upcoming Wine bar "THE CHOIR" and the realizable future cooperation with Gallery Eigenheim.