Konstantin Bayer
11th Shanghai International Photography Festival / IF Fair 2012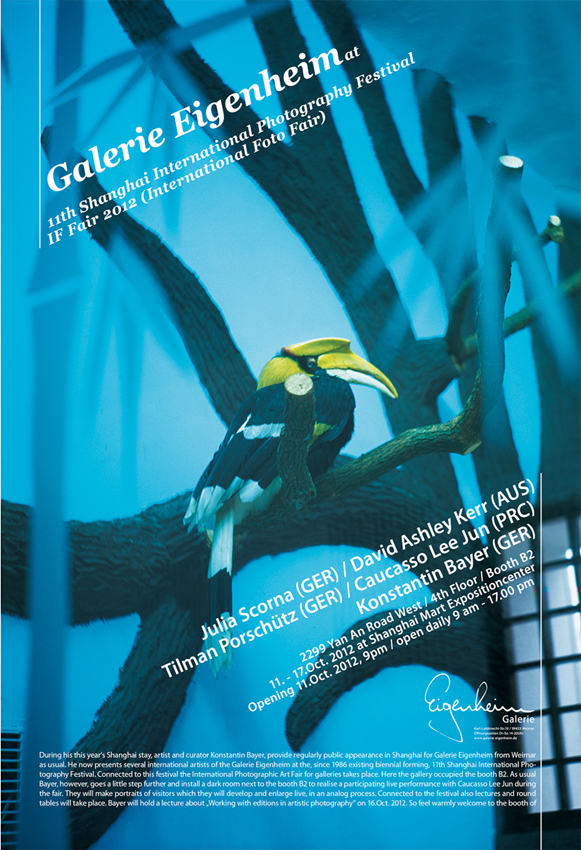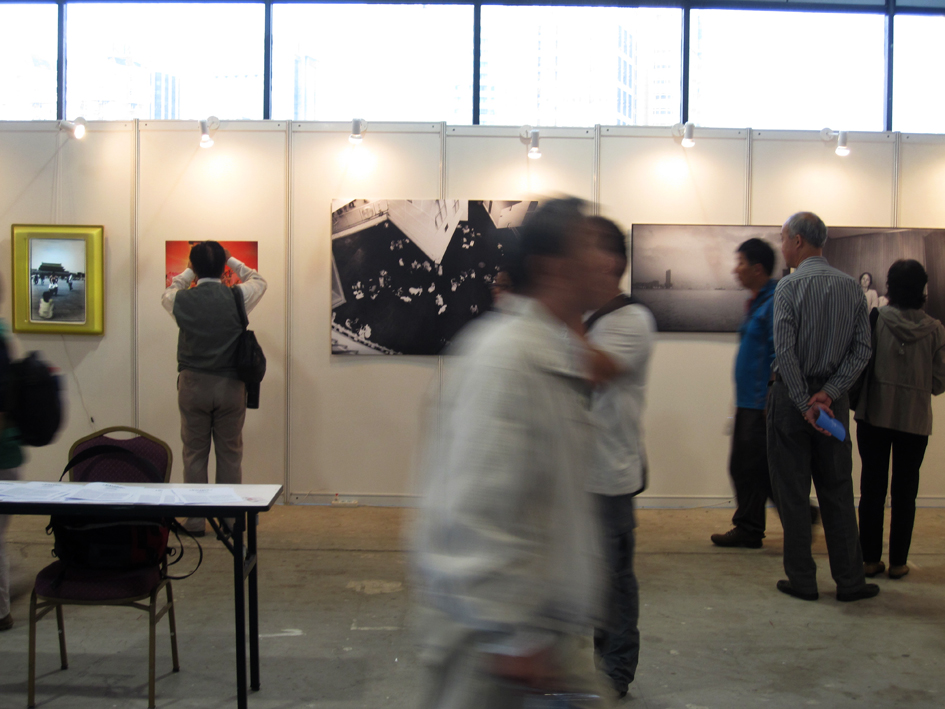 Galerie Eigenheim presents Julia Scorna (GER) / David Ashley Kerr (AUS) / Tilman Porschütz (GER) / Caucasso Lee Jun (PRC) / Konstantin Bayer (GER) at the 11th Shanghai International Photography Festival / IF Fair 2012 (International Foto Fair) / 11. - 17.Oct. 2012 / Shanghai Mart Expositioncenter / 2299 Yan An Road West / 4th Floor / Booth B2 / Opening 11.Oct. 2012, 9pm / open daily 9 am - 17.00 pm
During his this year's Shanghai stay, artist and curator Konstantin Bayer, provide regularly public appearance in Shanghai for Galerie Eigenheim from Weimar as usual. He now presents several international artists of the Galerie Eigenheim at the, since 1986 existing biennial forming, 11th Shanghai International Photography Festival. Connected to this festival the International Photographic Art Fair for galleries takes place. Here the gallery occupied the booth B2.
As usual Bayer, however, goes a little step further and install a dark room next to the booth B2 to realise a participating live performance with Caucasso Lee Jun during the fair. They will make portraits of visitors which they will develop and enlarge live, in an analog process. Connected to the festival also lectures and round tables will take place. Bayer will hold a lecture about "Working with editions in artistic photography" on 16.Oct. 2012. So feel warmly welcome to the booth of Galerie Eigenheim in Shanghai.